1CM*5M Kinesiology Tape For Face V Line Neck Eyes Lifting Wrinkle Remover Sticker Tape Facial Skin Care Tool Bandagem Elastica
Sale price Price $3.88 Regular price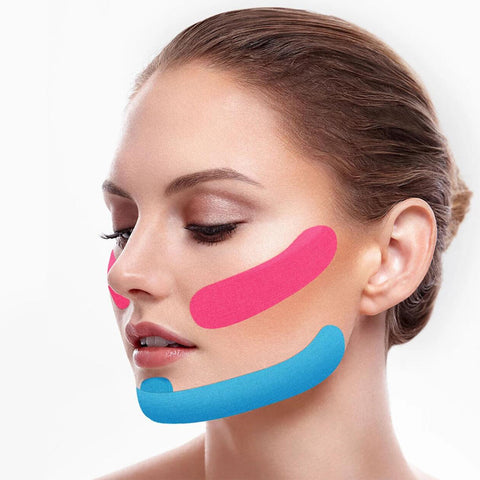 Descriptions:
This face care tool tape are designed to provide an instant lift on the skin imperfections around the face, neck,jaw,and eye area.
Feasures:
With the Kinesiology tape for face, You can independently, at home, adjust the oval face, smooth age and mimic wrinkles,improve the condition of the skin around the eyes.
Kinesiology tape for the face is an elastic band made of high-quality organic long-fiber cotton. For reliable fixation on the skin, one side of the take is treated with a special hypoallergenic soft medical glue, which is safe even for the most sensitive skin.
To obtain the desired effect, it is recommended to conduct a take-up course 14 to 21 days. During this time, muscle memory is formed. The face gets used to the relaxed state and correct position of the muscles.
Specifications:
Color: skin, pink, blue
Package include: 1 roll (1cm*5m)
Warm Notice:
Sensitive skin needs to be tested first at the wirst.
We recommend to use after your face cleaned and dried. It's better to use with sleep.
If there is redness or itching, please stop using it.
Direct tearing off will caused irritation to the skin. Please gently remove the face patch in the direction the hair is growing, not against it. or you can remove it in wet.
Since the high-strength pull will cause irritation to the skin and cause discomfort,plase properly lift the face-lift tape.